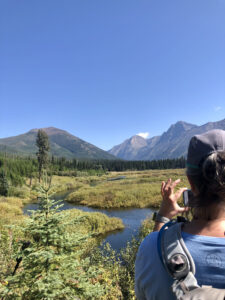 Saturday Nov 11 2:30 pm – 8pm
A workshop for reflection, inquiry, and truth-telling with Rev. Laura Folkwein, MSW and Laurie A. Walker, MSW, PhD
Saturday November 11th – 2:30-8:00 p.m. with potluck supper
At UCC Missoula
Laura and Laurie invite you to join us for an afternoon and evening of uncommon reflections on settler histories and Indigenous histories. We will begin by focusing on typical and surprising settler family stories from Rev. Laura Folkwein's family's settlement in Montana in the 1860s and early 1900s. Participants will also walk with us into the tension of settlers' perspectives and actions set next to laws and treaties that influenced both settlers and Native communities in the places we call home and enjoy today.
Topics may include settler and indigenous place names, fishing and hunting stories, lost children, and children's schooling, and land/resource use. Challenging topics will be interspersed with prayer, silence and sharing together. Bring your open mind, possibly a journal, and a dish to share for a potluck dinner. All are welcome even if you are unable to bring a dish.
This workshop is one of the final steps in the Louisville Institute Pastoral Study Project grant that Laura was awarded while serving at UCC Missoula. Laura and Laurie are excited to share their work and many updates with you!
Tentative Schedule:
2:30-3 pm – Gather
3:00-5:30 – First Two Sessions (with break)
5:30-6:45 – Potluck Dinner and Sharing
7:00-8:00 – Final Reflections and Feedback